Visual: Blaine O'Neill: 2009 (some rights reserved)
---
---
By Raphaël Thierry
---

This is the second session of my podcast, about my visit to Nairobi (Kenya) in June 2019, during the International Publishers Association (IPA) Seminar "Africa Rising: Realizing Africa's Potential as a Global Publishing Leader in the 21st Century ". I wish to warmly thank all the IPA team, the Kenya Publishers Association, and especially Bodour Al Qasimi, James Taylor and Lawrence Njagi for their generous invitation and excellent hospitality.
In this longer than usual podcast session, I offer a critical perspective of this important event that I had the chance to attend in June 2019. However, the critical dimension of this podcast is designed to reflect on it in the most positive sense of the word.
It seems to me that such a high-level conference (with the next one scheduled to be held in Morocco in 2020), and its magnitude, would benefit from being more firmly part of a history, a continuity, and connect and engage more closely in with other interested parties, in particular academics. The challenge of the IPA seminars is to enhance and promote  the African book industry as a leader in world publishing in the 21st century. This effort is underpinned by an institutional background, that of sustainable development, and which follows decades of development: culture, including publishing, was included as early as 1976 by the African Union in the process of development, with the drafting of its Charter for African Cultural Renaissance adopted at the OAU Summit in Port Louis (Mauritius).
Today, we tend to forget that in terms of international conferences and book development, the 1970s, commonly known as the "Second United Nations Development Decade," remain unmatched. In particular, it enabled the support and development of large-scale projects, such as the UNESCO co-sponsored Centre Régional de Promotion du Livre en Afrique/Regional Book Promotion Centre for Africa (CREPLA), in Yaounde, Cameroun.
Another historic and memorable event was the "Africa: a continent asserts its identity" programme at the 1980 Frankfurt Book Fair. Yet another date that I would like to recall, and directly connected and relevant to the IPA seminar, is the promulgation by UNESCO in 1976 of the so-called Nairobi Protocol relating to the Agreement on the Importation of Educational, Scientific and Cultural Materials (Supplement to the Florence Agreement of 1950). This important protocol, which aims to assist the free circulation of cultural goods – including 'the free flow of books' – in Africa. 43 years later, it remains a valid guide to book policies and practice for the common good, and in support of the growth of African publishing and book development.
While there is no need to be nostalgic, to feel dominated or imprisoned by yesterday's events, projects, and  guidelines for good practice they remain the pillars of today's and tomorrow's businesses. It is only necessary to make due acknowledgement of them, rather than to relegate them to oblivion.

I would like here and in this podcast suggest to the International Publishers Association and its partner organizations (for example the African Publishers Network/APNET) to consider this 'story' and to draw the best lessons from that background. Much has been done, and much more is now being done to foster the growth of the African book industry in the international publishing market. There is every reason to be optimistic, but it seems important to me to face head-on the complexity of a market still largely dominated today by international publishing conglomerates, i.e. the leading educational and school book publishers that hold the largest share of the book economy in Africa. This market is futhermore subdivided into different languages: linguistic enclaves do not take place if we consider the almost infinite field of translation and its literary and economic stakes.
Throughout the continent, book promotional events are much in evidence today, and they contribute significantly to the constant growth of the African book industry, in all its professional and linguistic diversity. Such events are vital for the visibility of books and reading in Africa today. International Book fairs such as those held in Dakar, Abidjan, Nairobi and Ghana, or events like the Writivism Festival in Uganda and the Hargeysa International Book Fair in Somaliland, among many others. Each event offers a vision, a dynamic, and unique business opportunities. It is important to promote these places of passage and literary transmission, because they are essential for all.
In the international book fairs and other publishing events in the North, the African book remains still, while not a big one, at least a 'Tom Thumb', a small player. Perhaps it is time for the events of the African book world to also become necessary meeting places for the international book community.
Finally, sustainable development can only be measured by the yardstick of the autonomy of the economic sector, including a balanced and equitable relationship between each body in a chain of values: civil society, the state, and international organizations. In such a scenario, the sustainable development of the publishing industry in Africa is likely to meet issues of self-sufficiency as much as more open international exchanges.  Thus one could ask a simple question: when are we finally going to discuss all these issues collectively and among all the players who are supportive of the African book industries?
---
French version: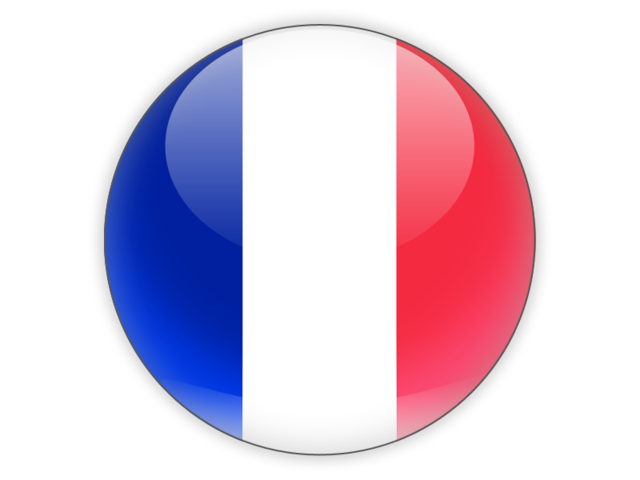 ---
Resources :
Nairobi Seminar programme: "Realising Africa's potential as a Global Publishing Leader in the 21st Century"
WIPO's Yaounde action plan: "Le secteur de l'édition en Afrique et son rôle dans l'éducation et la croissance économique"
Association pour le Développement de l'Éducation en Afrique – ADEA: "Report of the Regional Workshop for African Book Industry Stakeholders"
Hans Zell: The IPA and ADEA meetings in Nairobi, June 2019
Videos:
Hans Zell: "Indigenous publishing in sub-Saharan Africa: A chronology and some landmarks" [accessible here]
Projet initié par l'Université de Bristol : "Feasability Study – Literary translation & creative writing training in West Africa" [Feasability Study]
Universités de la rentrée Présence Africaine: "70 ans de transmission" [programme]
Journal Bibliodiversity: "Les politiques publiques du livre"
Jalada Africa: https://jaladaafrica.org/
The Book Bunk: http://www.bookbunk.org/
African Books Collective: http://www.africanbookscollective.com/
Quote:
Chinua Achebe : "Publishing in Africa: A Writer's View". In: Publishing in Africa in the Seventies (eds. Edwina Oluwasanmi, Eva Mclean & Hans Zell). Ife : University of Ife Press, 1975, p. 45-46.
---
Timecode:
---
Nairobi Session to listen on:
➡️Soundcloud: https://soundcloud.com/editafricasessions/editafricasessions-2
➡️Youtube: https://youtu.be/cwUblNveKTM – you can activate the Youtube automatic subtitles translation to get some gist…
➡️Itunes: https://podcasts.apple.com/fr/podcast/editafricasessions/id1479835202
➡️Download the mp3 file: [High Quality 20 mo] or [Low Quality 11 mo]
RSS Feed
Continue the discussion:
https://www.facebook.com/EditAfricaOnline/
https://twitter.com/raphthierry
Music: ZEBIO BEATZ – Free Boom Bap Instrumental : https://soundcloud.com/zebiobeatz/free-boom-bap-instrumental
Partners (and friends):
Africultures: www.africultures.com
Warscapes: www.warscapes.com
En Toutes Lettres: etlettres.com/
Africa & Mediterraneo: www.africaemediterraneo.it/it/
Publishers & Books: www.oape-africa.org/pages/publishers-books/
---
EditAfricaSession #1 :
➡️Soundcloud: https://soundcloud.com/editafricasessions/editafrica-sessions-1
➡️Youtube: youtu.be/qsdsh3OCpYw
➡️Itunes: https://podcasts.apple.com/fr/podcast/editafricasessions/id1479835202
➡️Deezer: www.deezer.com/fr/playlist/6523087904
➡️Download the mp3 file: drive.google.com/file/d/18tj-8Qqv…view?usp=sharing (High Quality 17 mo) or https://drive.google.com/file/d/1y6WuMzZxDiCBL8j-Tsg4dXR72PmsDoU0/view?usp=sharing (Low Quality 7 mo)